Vothana is the only black metal band I've heard from Vietnam. Now this spiteful one-man horde is located in the US. I've heard a few Vothana recordings, but this so far, is my favorite.
Vothana is encrusted, caustic lo-fi black metal. Nothing to surprise you, nothing to turn you off. But what I like about this record more than the others is the way the vocals match the guitar playing... they are melodic, going from growling with some "bragging" sort of shouting... I don't know, it just sounds different to my world-weary ears. Underground melodic war metal.
Hoang Gia means Wilderness in Vietnamese. See, you're learning things already.
This record was to be limited to 100 copies but supposedly after it was uploaded onto the vnkvlt internet, the remaining copies were destroyed because they weren't meant to be heard by the likes of you. So if you want the actual ten-inch you'll have to fork over some benjamins.
Don't believe me?
See for yourself:
Or you can
download it HERE. Enjoy. Or should I say, thưởng thức!
Vothana hates the internet.
Vothana hates you.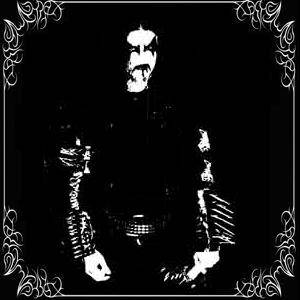 "Flattery will get you nowhere"